Robert George Ritchie
M, #7399, b. 1920, d. 1997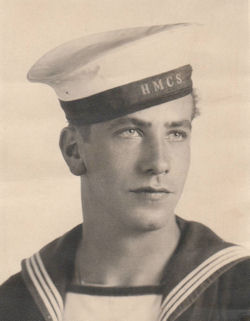 Robert George Ritchie (1920-1997)
     Robert George
Ritchie
was born in 1920.
1
He was the son of
David

Ritchie
and
Jane

Pirie
. His common name was Bob. Robert George Ritchie was a fisherman and a cook. He served in World War II with the Royal Canadian Navy Fisherman's Reserve.
1
Robert died in 1997 at Prince Rupert, British Columbia, Canada.
1
Citations
[S5898] Kerry Thomson, Neil Pirie, Information kindly supplied by Kerry Thomson of Kamloops, British Columbia, Canada.