---
Welcome to my Ludlow Expedition page.
This trip was centred on the Ludlow 12k Fitfest 2012, with a twelve-and-a-bit kilometre race which started and finished inside Ludlow Castle in Shropshire.
I arrived a few days in advance on 21 September and pitched the tent at Whitcliffe Camp Site at North Farm, overlooking Ludlow. My mother and an aunt were already staying at De Gray's in Ludlow, so we were able to meet up for a curry that evening.
As you will see below, there are quite a lot of photos of "Clee Hill", the distinctive shape of Titterstone Clee that features on the local skyline. My father was an 'Air Traffic Engineer' at Clee Hill Radar Station from 1965 to 1972, so I have quite a lot of childhood memories of Clee Hill and the Radar Station. The next day provided the opportunity to re-visit this special place. I've added some old photos for comparison.
The next morning, 23 September, was cool and cloudy, but no fog! The day of the Ludlow 12k.
Following registration and a bit of a wait in the castle grounds, the race started and we surged over the startline and out of the castle gate. The route took us down across Dinham Bridge and out along Halton Lane to beautiful countryside I'd not visited before.
We passed Priors Halton, then Lady Halton and ascended to Middle Wood Road, which seemed to go on forever, and on to Whitcliffe. At last I could see landmarks I knew. Clee Hill. The tower of St. Laurence's Church. Ludlow Castle. Everything now went onto on Fast Forward!
After the rapid descent, I was across Ludford Bridge, through Broad Gate and slogging my way up the long steep incline of Broast Street toward the Buttercross. Almost there! Now a dash along the High Street, into Castle Square and a surge for the finish at the Castle. Phew!
Ludlow likes to do things with style, so instead of the usual race medal or tee shirt, we received a rather smart Ludlow 12k commemorative coin.
Alas, the weather broke after most of the runners had finished and the remainder of the Fitfest was a bit of a washout, but the 12k had been a most enjoyable event.
---
Ludlow 2012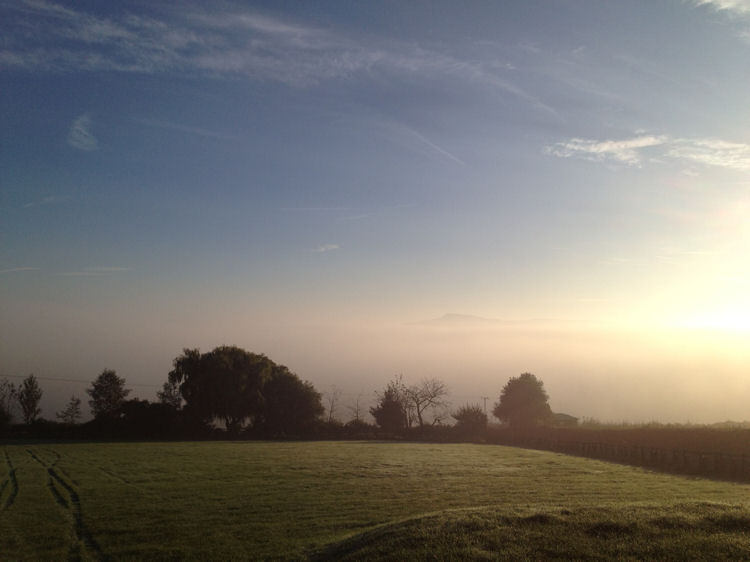 View outside my tent: "Clee Hill" rises like an island in a sea of fog

Titterstone Clee rises above,
whilst Ludlow wallows below in,
the fog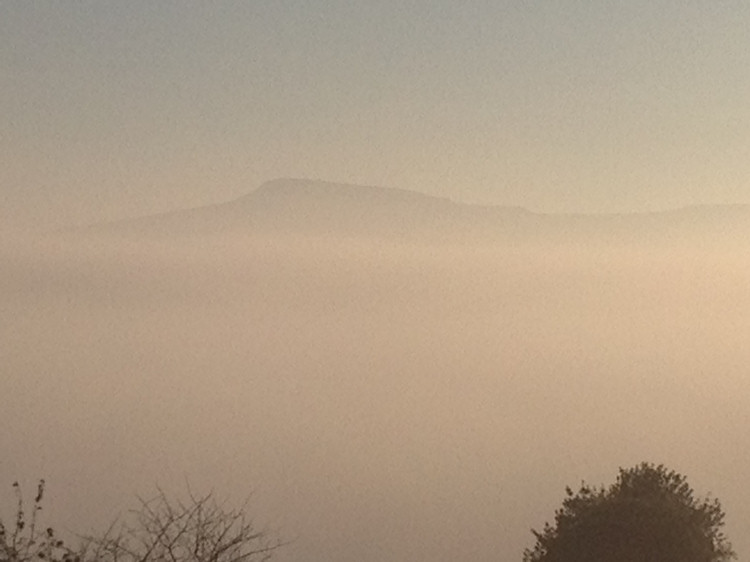 Titterstone Clee emerging from the fog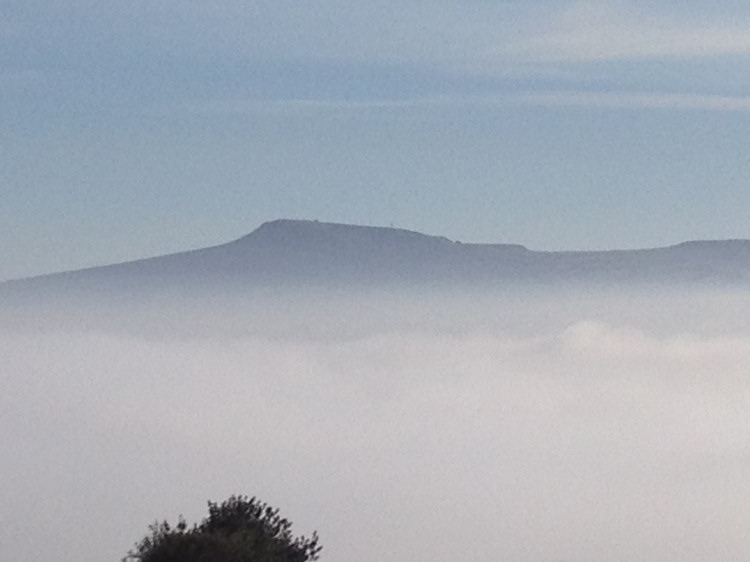 Titterstone Clee emerging from the fog

"Clee Hill" seen from Ludlow after the fog cleared
Titterstone Clee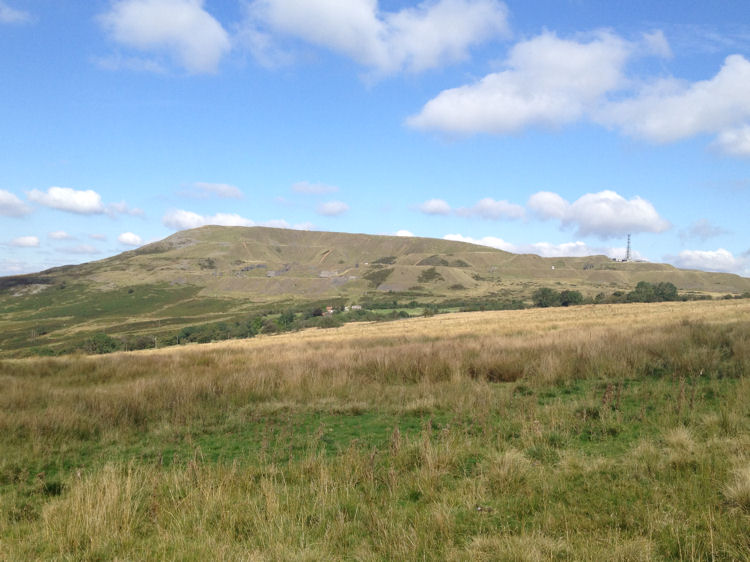 Titterstone Clee and its disused quarries, seen from Dhustone
The masts and buildings of the Radar Station can be seen on the right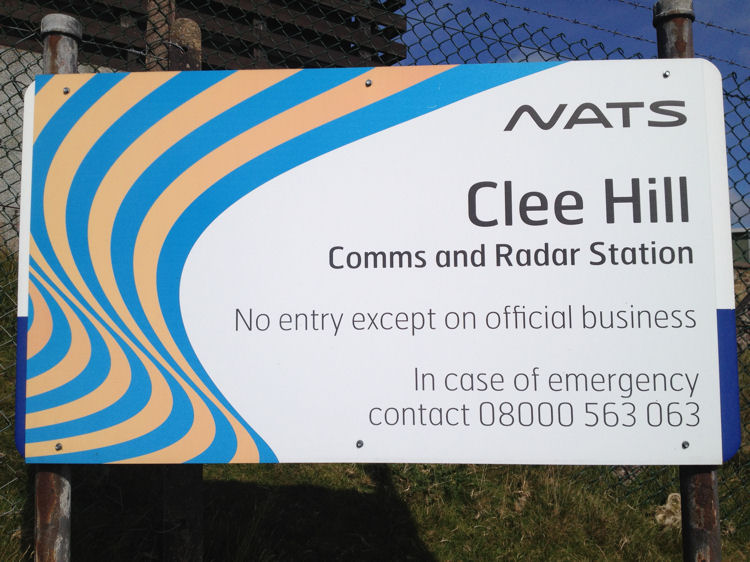 Now it is Clee Hill Comms and Radar Station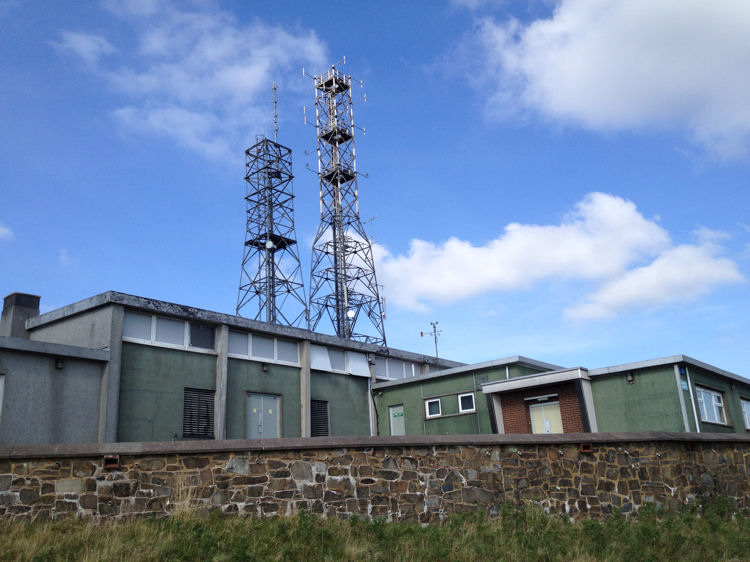 Clee Hill Comms and Radar Station
(The old wooden mast has been replaced by a steel mast)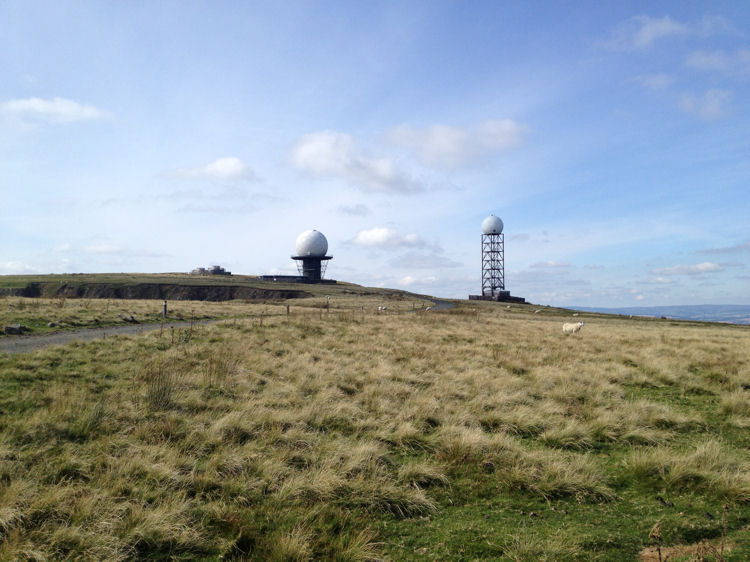 The old and the new

The old primary radar (would have been far left) has been completely demolished,
the two decommissioned secondary radar buildings (left) are still standing,
whereas there is a new air traffic radar (centre) and weather radar (right)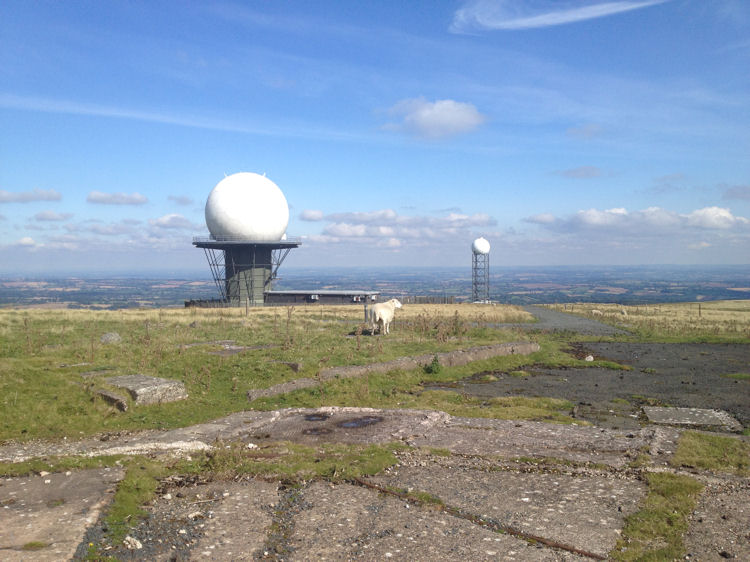 The air traffic radar (left) and weather radar (right),
seen from the base of the old primary radar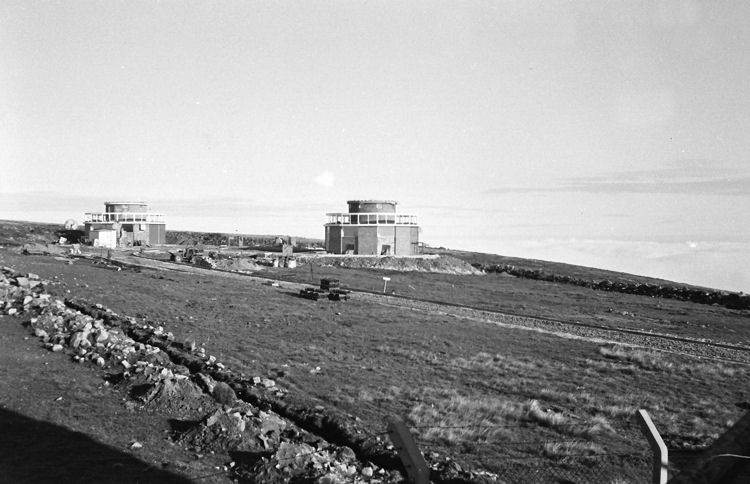 The construction of the secondary radar buildings in 1968
(No secondary radar heads installed yet)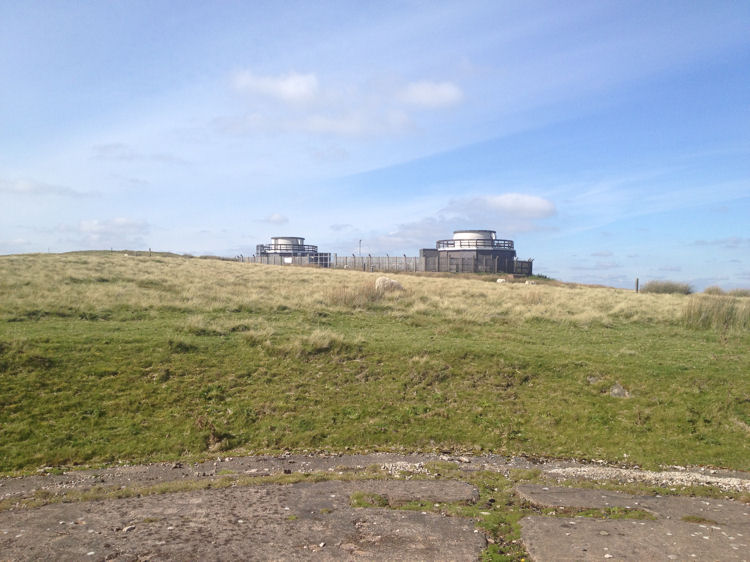 The decommissioned secondary radar buildings 44 years later
(Seen from the base of the old primary radar)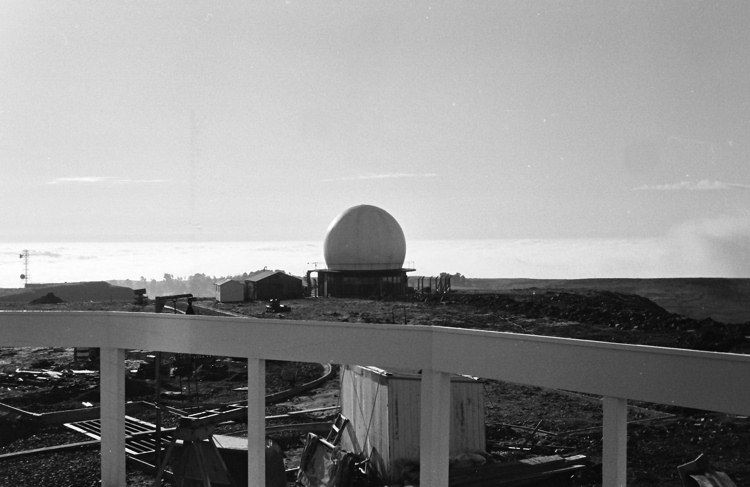 The primary radar in 1968 - now demolished
Seen from one of the new secondary radar buildings
(This is the radome that used to be seen on "Clee Hill" from Ludlow)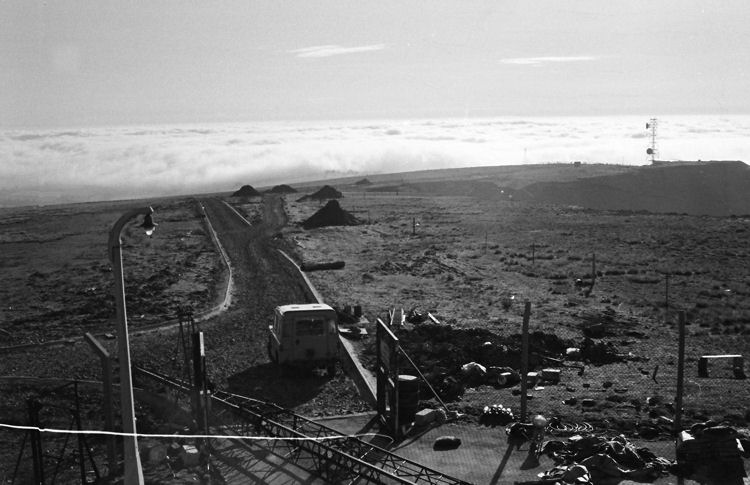 View from the primary radar in 1968 - surrounded by a sea of fog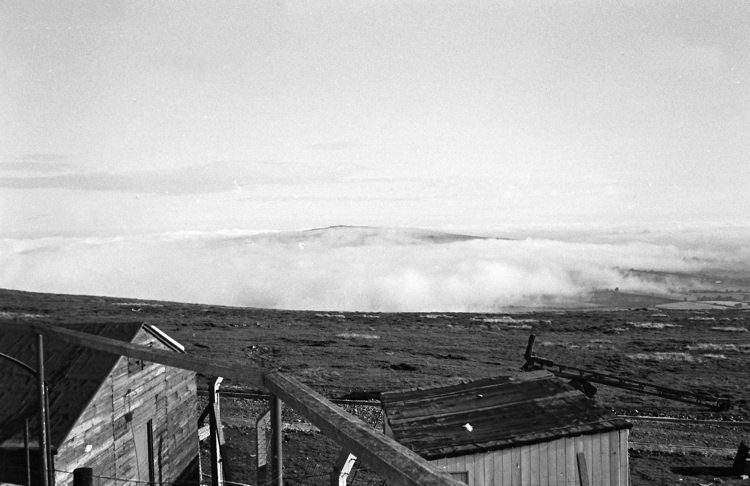 View from the primary radar in 1968 across to Brown Clee rising above the fog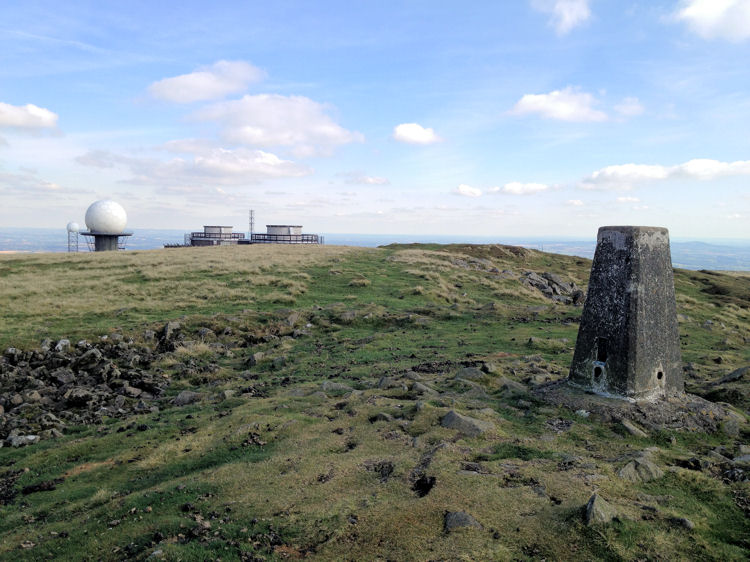 Titterstone Clee summit triangulation station (533m) and radars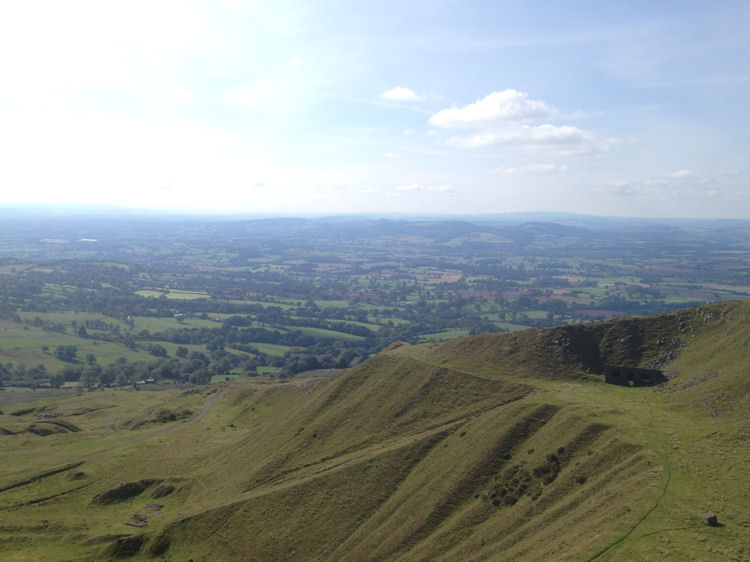 View from Titterstone Clee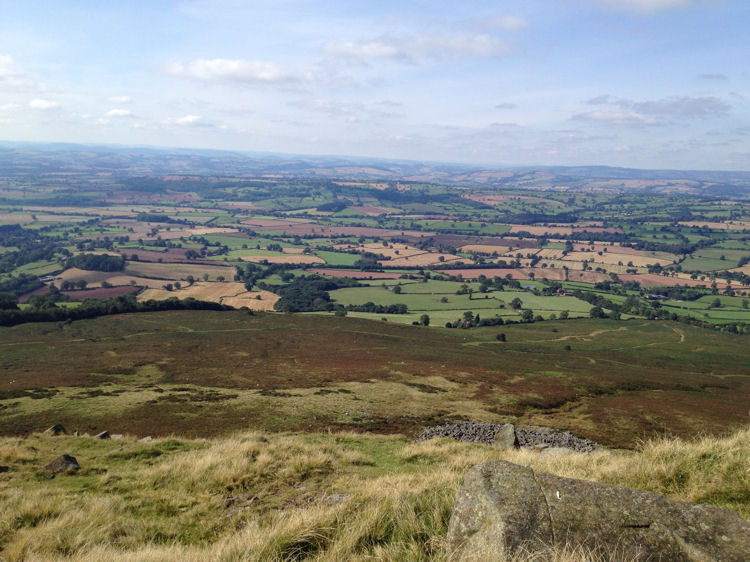 View from Titterstone Clee
Ludlow 12k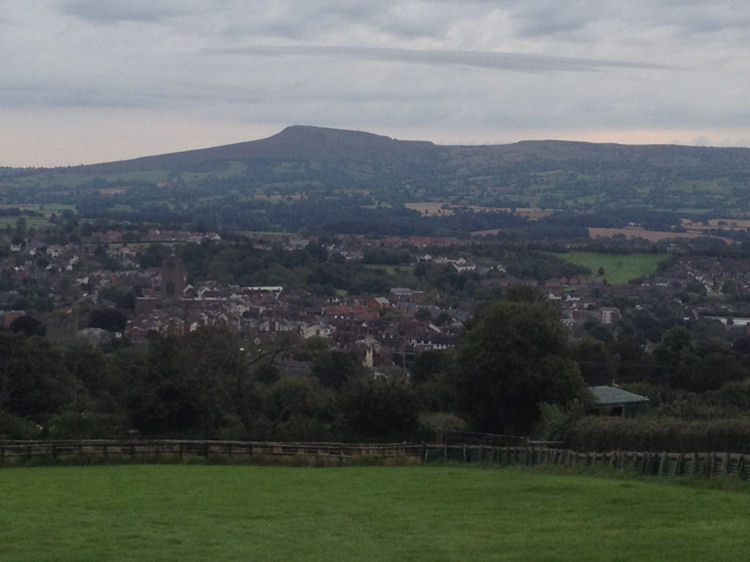 No fog this morning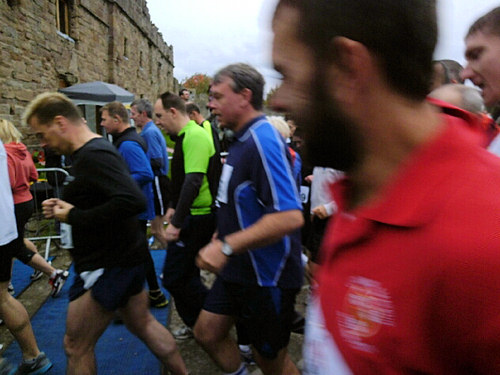 Surging forward to the start line in Ludlow castle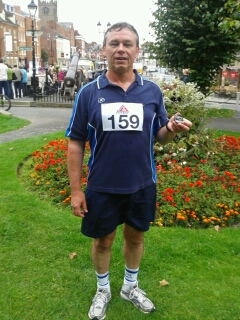 After the race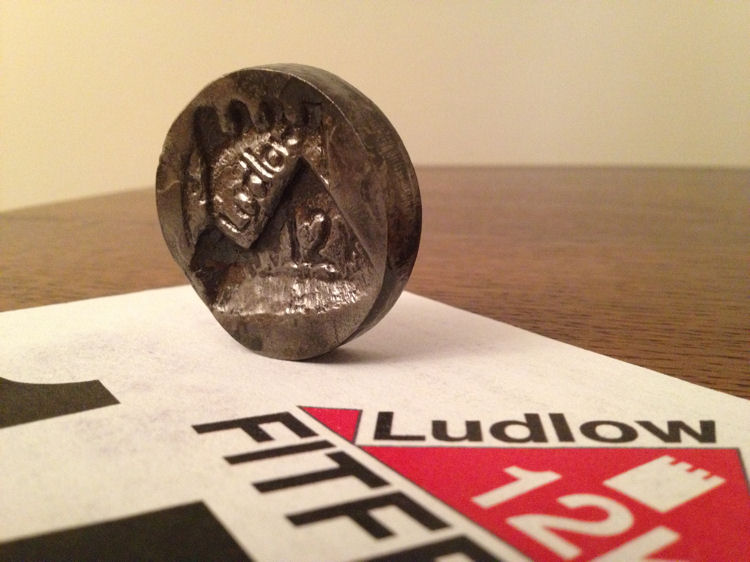 Ludlow 12k commemorative coin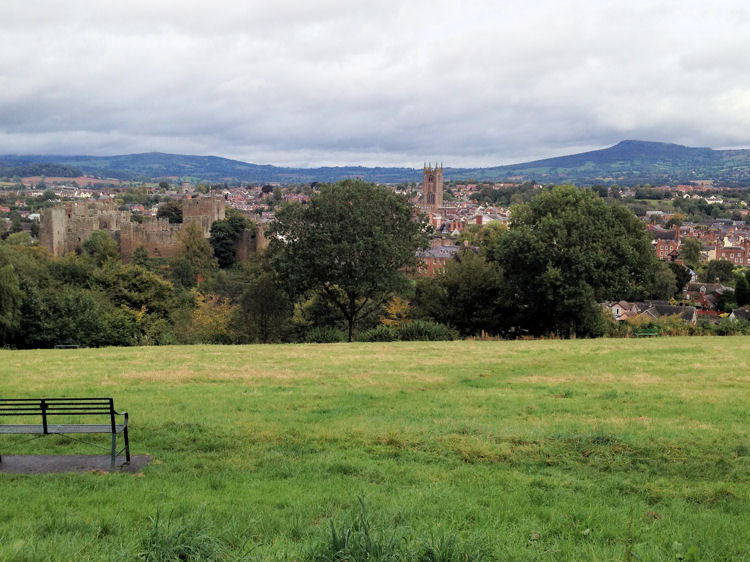 A picture postcard view of Ludlow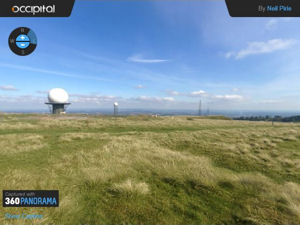 360° panorama of radar installations and disused quarry on Titterstone Clee

Click to open this panorama in a new window

Note: swipe the image left or right to rotate the view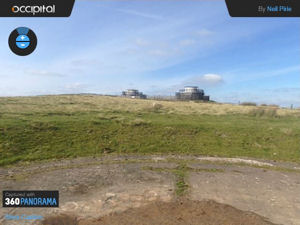 360° panorama of the view from the site of the former primary radar on Titterstone Clee

Click to open this panorama in a new window

Note: swipe the image left or right to rotate the view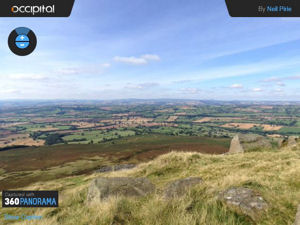 Panorama of the patchwork of South Shropshire fields seen from Titterstone Clee

Click to open this panorama in a new window

Note: swipe the image left or right to rotate the view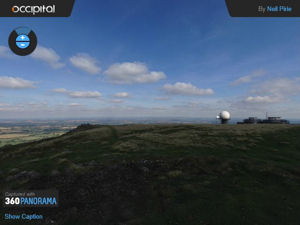 360° panorama of the view from the summit of Titterstone Clee

Click to open this panorama in a new window

Note: swipe the image left or right to rotate the view
---