---
Welcome to my Ben Nevis Expedition page, although on this particular trip I did a lot more than that.
The trip encompassed the USSCR summer tour in Cheshire, a trek up Ben Nevis, a visit to the Isle of Coll, and participation in the Coll 10k race. This page covers the first part of the trip including Ben Nevis.
You can find out about the second part of the trip on my Isle of Coll Expedition page.
On the long weekend of 10/11/12/13 August 2012, members of the University of Surrey Society of Change Ringers (USSCR) enjoyed a summer tour in Cheshire, kindly organised by Andrew and Christine Ball.
From Cheshire to Oban in Argyll where I set up camp for the next two nights at Oban Caravan and Camping Park, Gallanachmore, Oban.
On Tuesday 14 August, after a walk from the campsite into Oban for some kippers (shop closed on Tuesdays - what good is that?), I headed for Fort William and Glen Nevis. Having parked at the Glen Nevis Visitor Centre, I set off along the Ben Nevis mountain track from Achintee, sometimes called the Tourist Path.
It was a warm day for the trek up Ben Nevis, and apart from a brief shower near Lochan Meall an t-Suidhe, it was a clear day at the summit which allowed stunning views. It was also novel to see those views from just under the cloud base, like having a ceiling just above you, and to watch the odd low cloud pass by.
---
USSCR Cheshire Tour 2012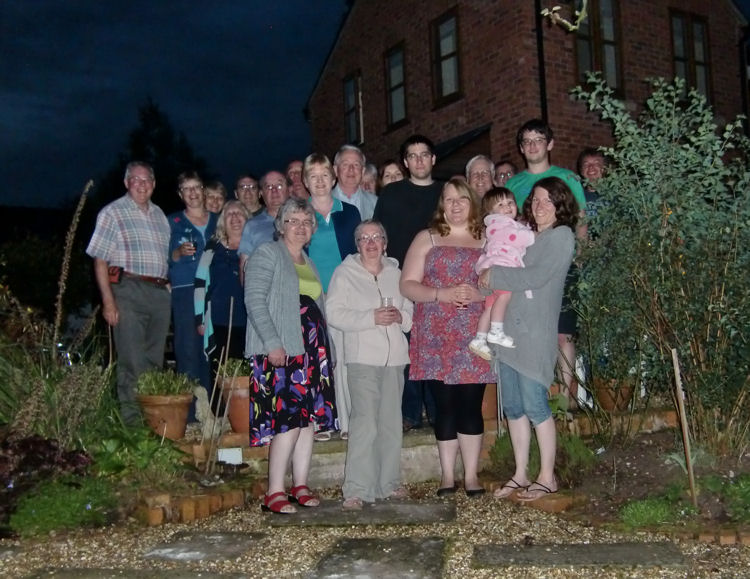 USSCR members after the Barbeque at Marton Sands House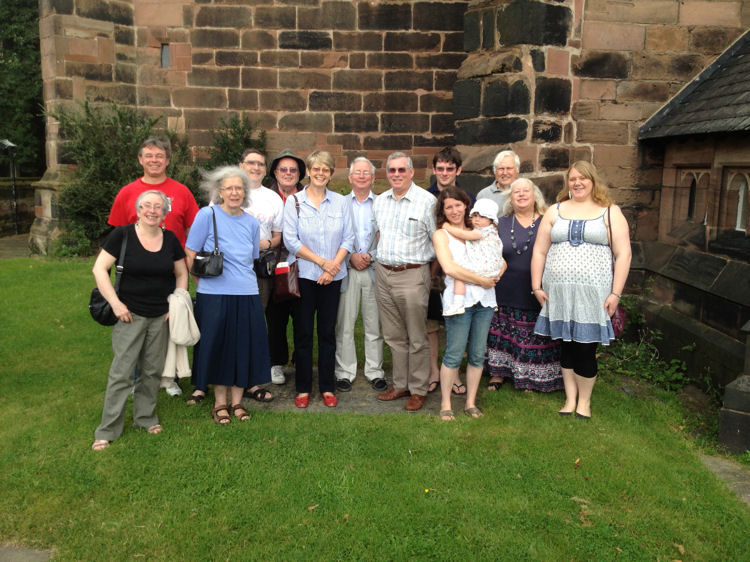 USSCR members after Monday morning ringing
Oban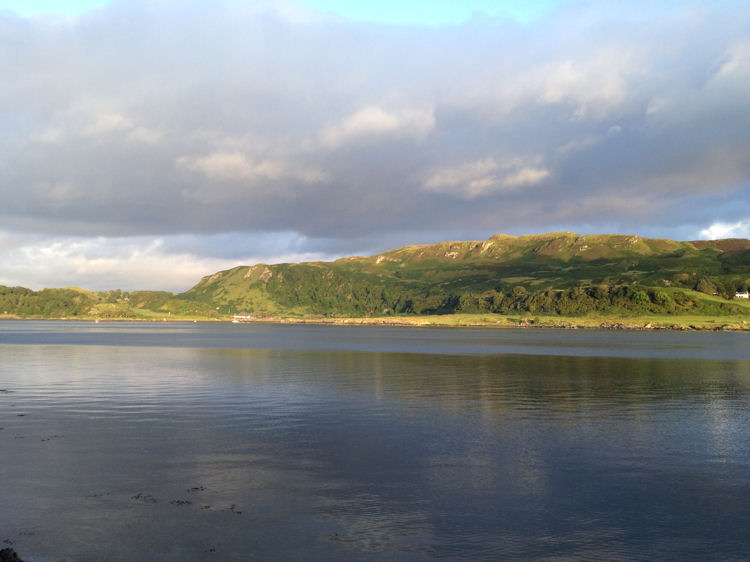 Early morning view from Gallenach across the sound to Kerrera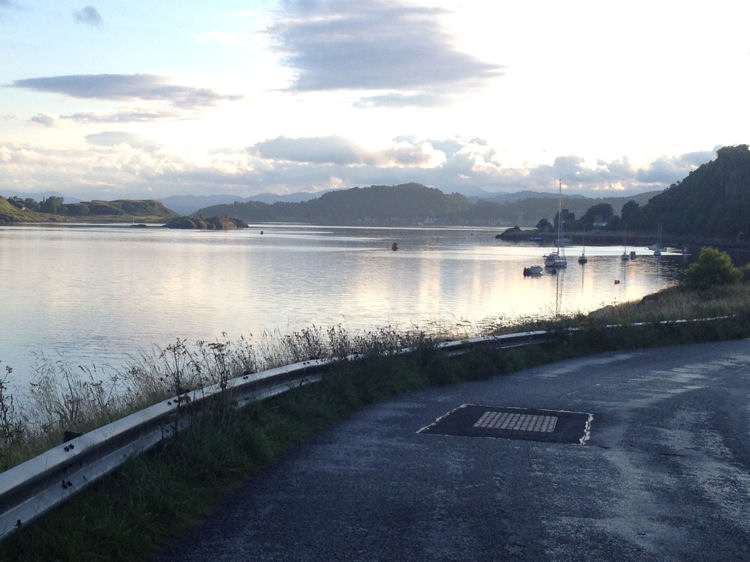 Walking to Oban alongside the Sound of Kerrera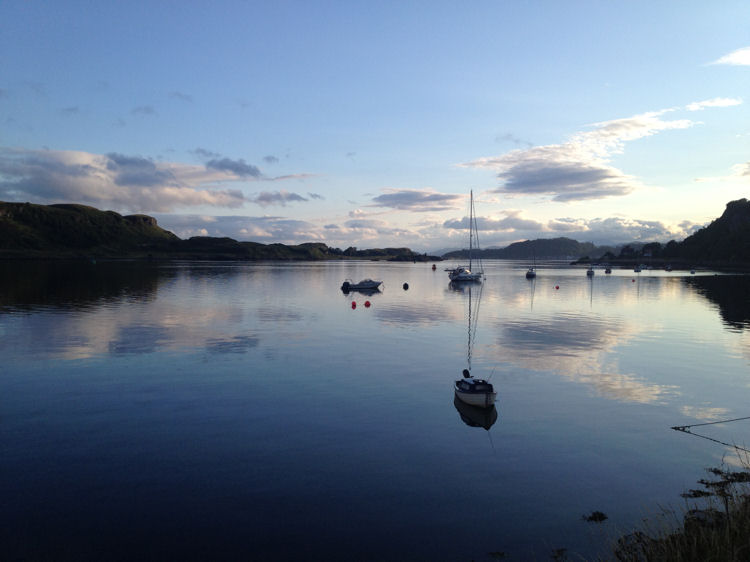 A time for reflection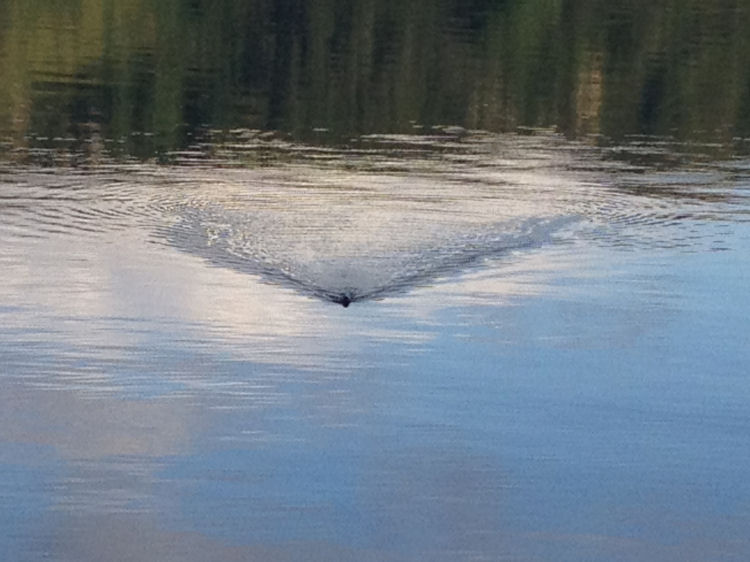 What's that?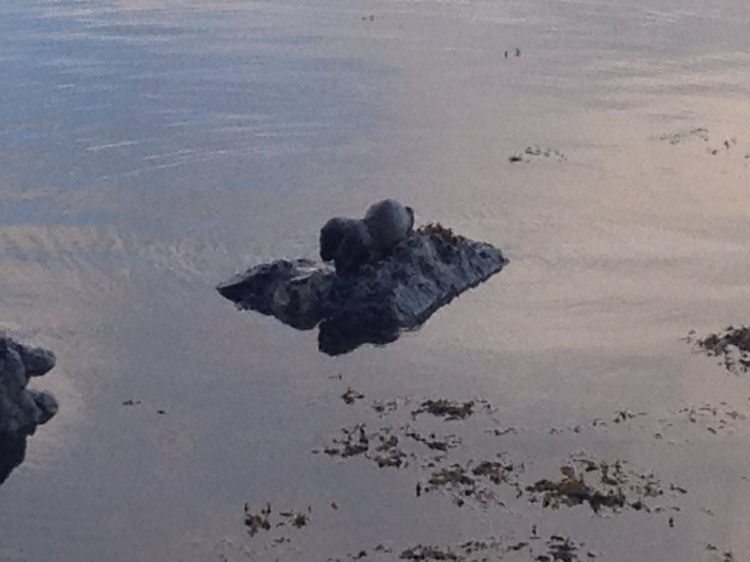 A Sea Otter pops out for breakfast
(It was a noisy eater - fish on the menu)
Ben Nevis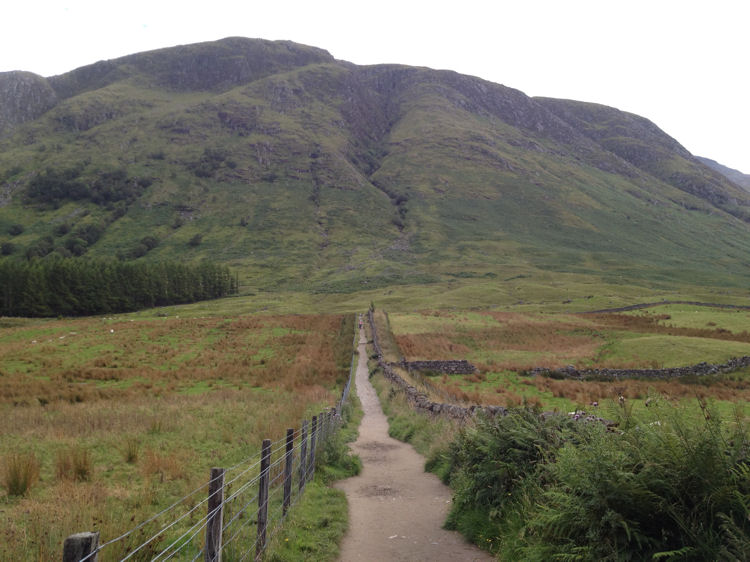 The start of the Ben Nevis mountain track from Achintee
That's Meall an t-Suidhe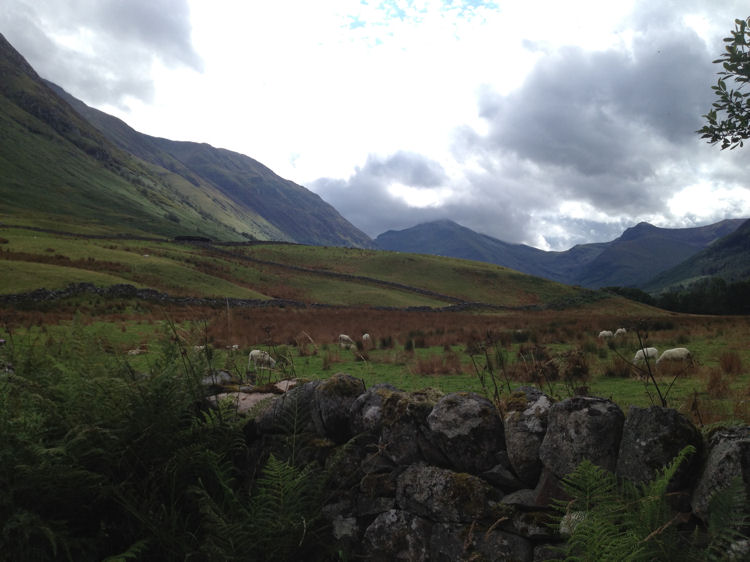 It's up there turn left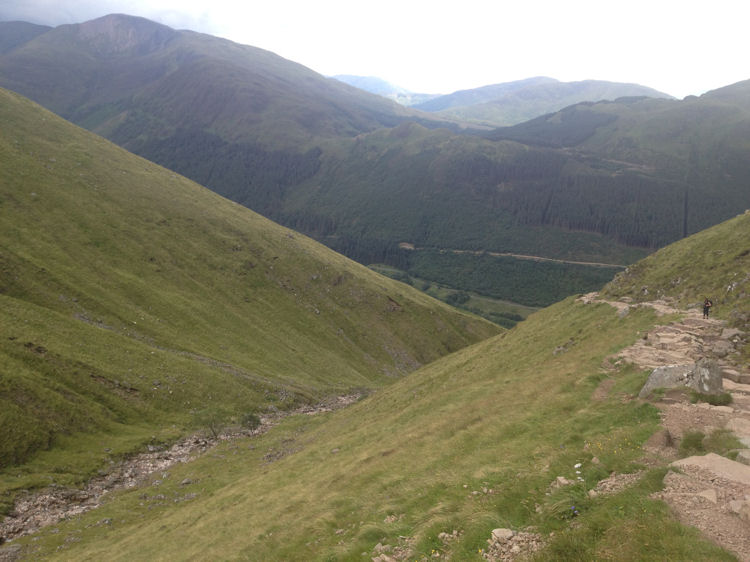 Now we're getting some altitude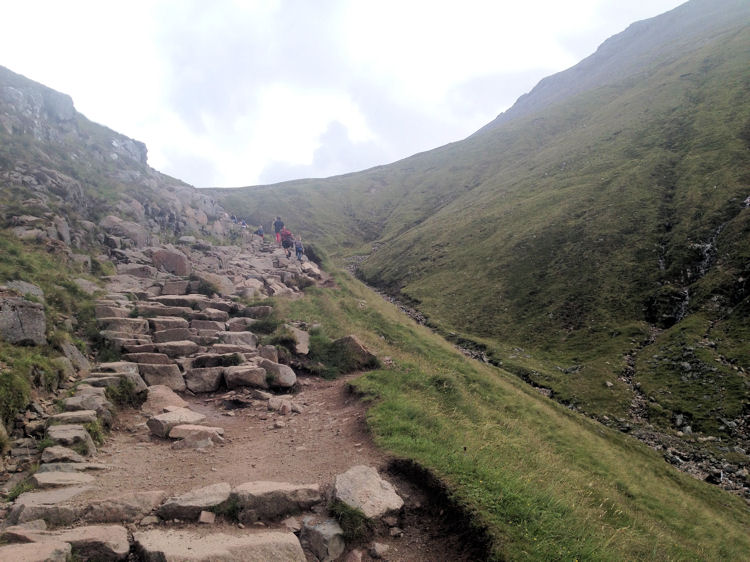 But plenty more to go as we zig-zag upwards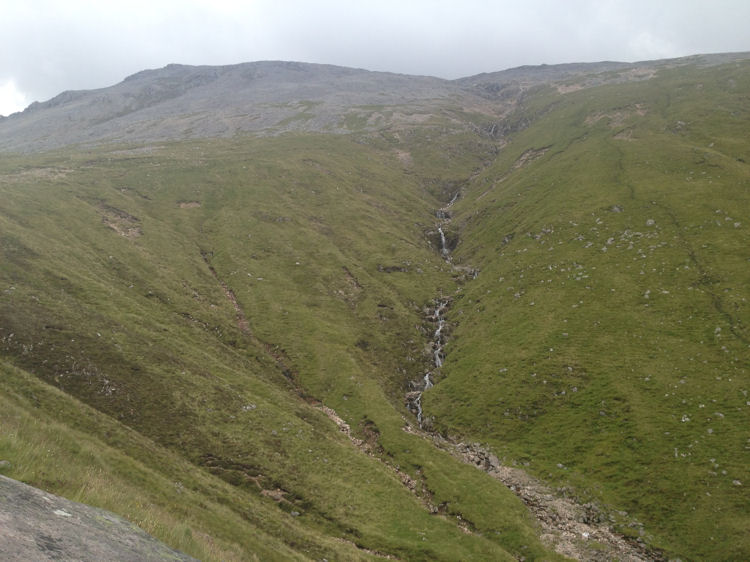 Waterfall from Coire na h-Urchaire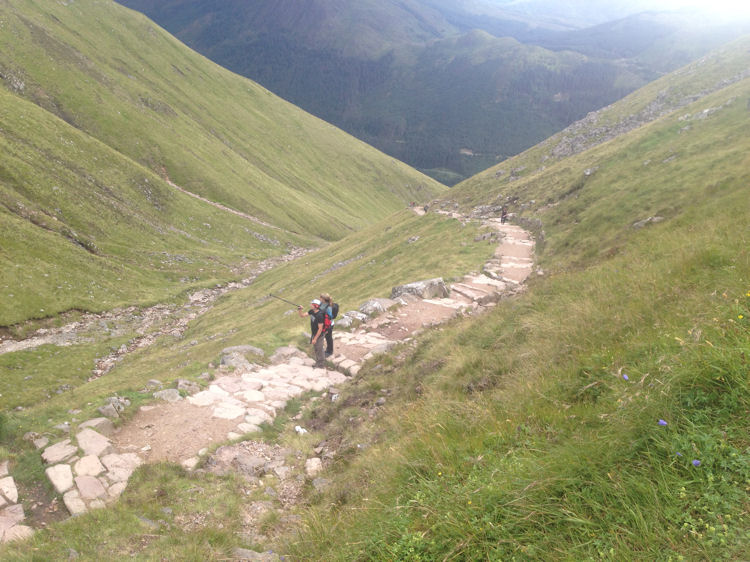 Small people in a big landscape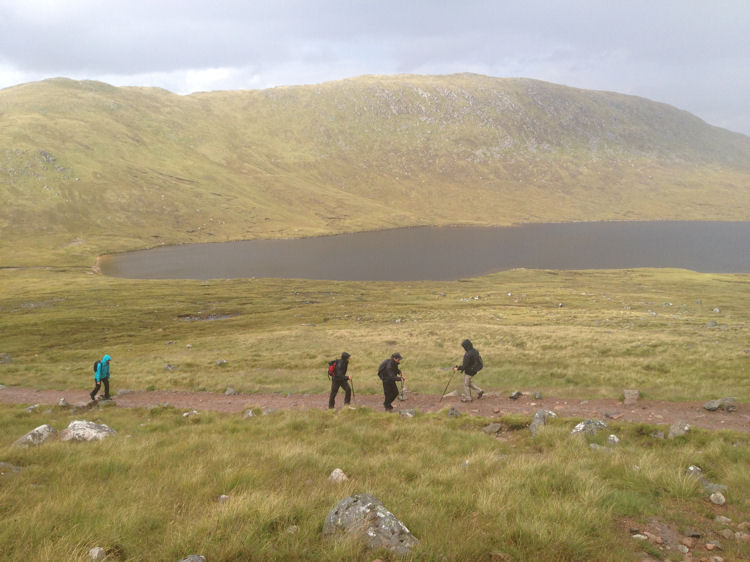 Lochan Meall an t-Suidhe
(Waterproofs on for the only shower of the day)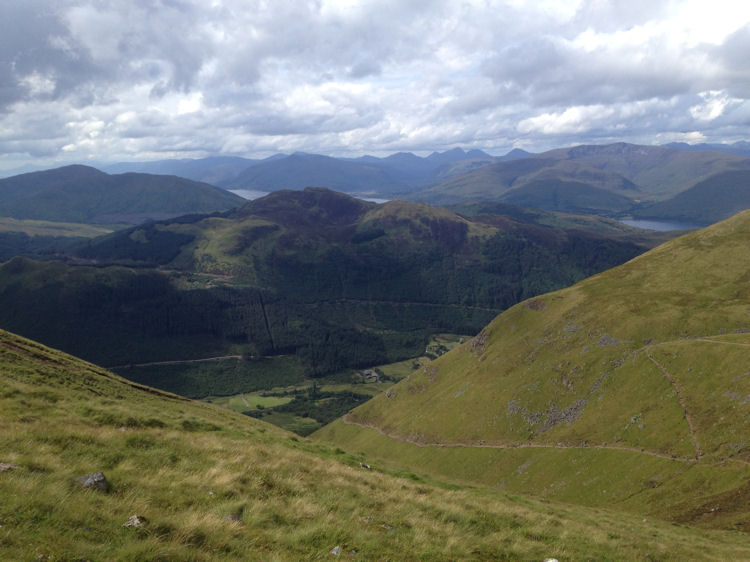 The view just gets better and better
Note the zig-zag in the path below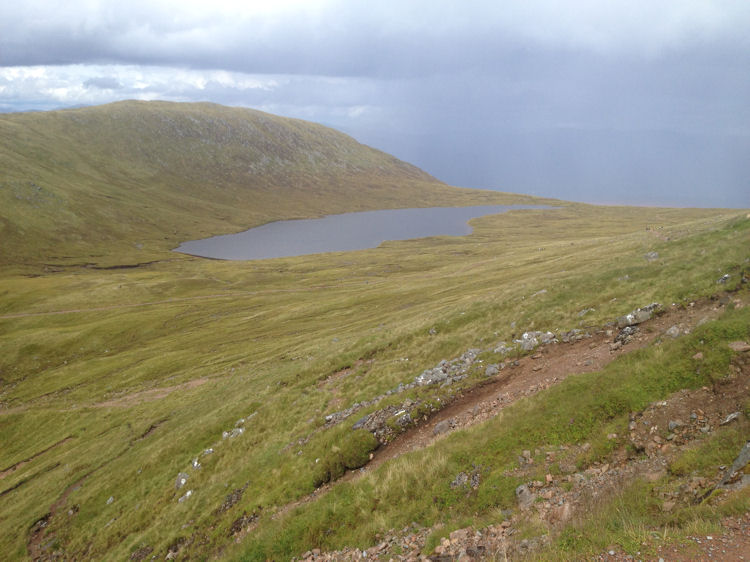 Lochan Meall an t-Suidhe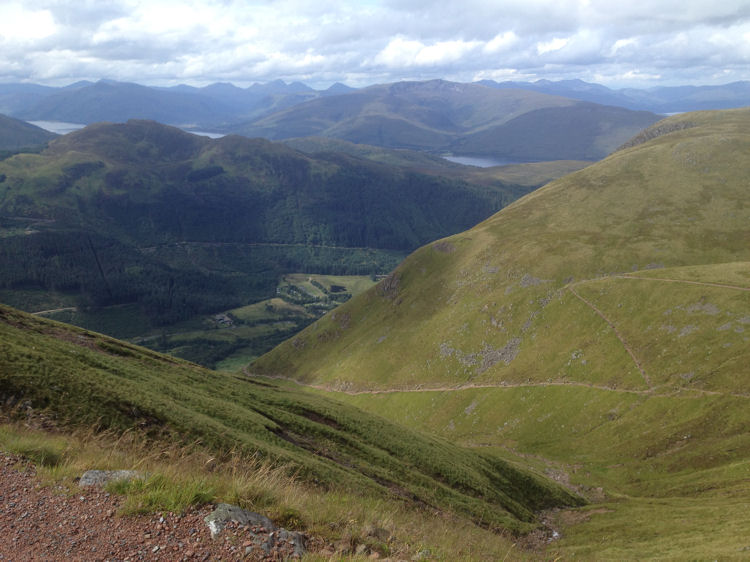 And better the higher you go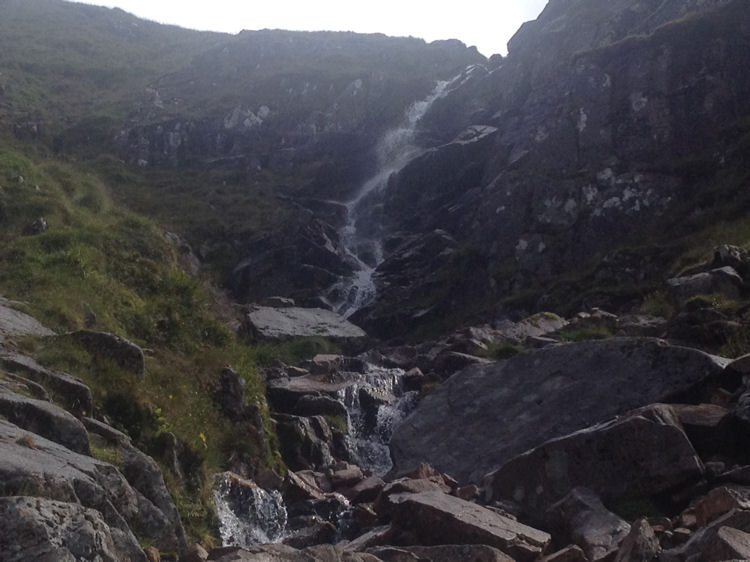 Higher up the waterfall from Coire na h-Urchaire

Video: The waterfall from Coire na h-Urchaire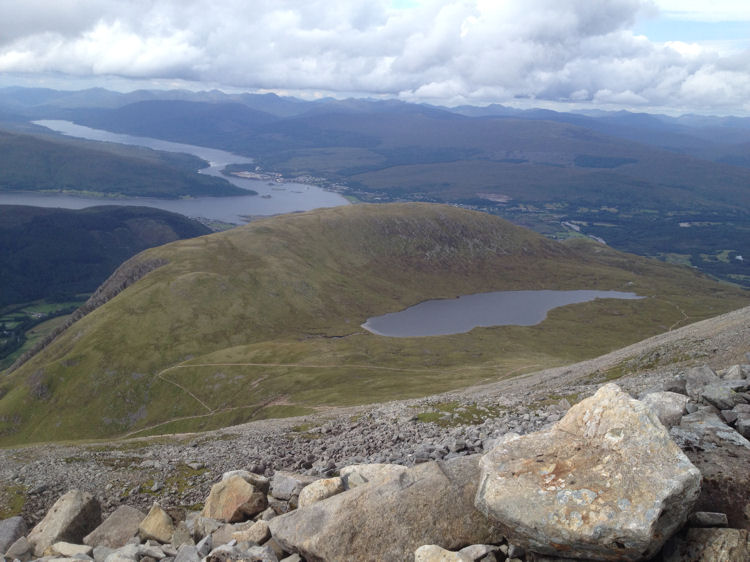 Fort William becoming visible from behind Meall an t-Suidhe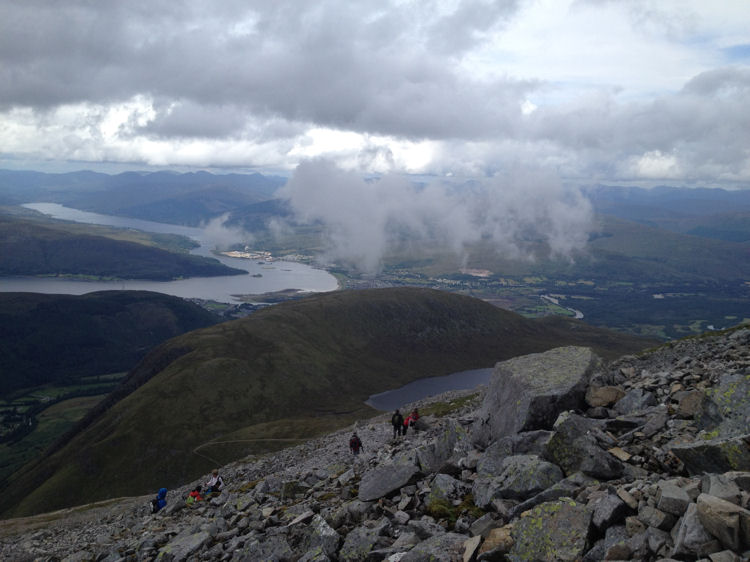 A passing cloud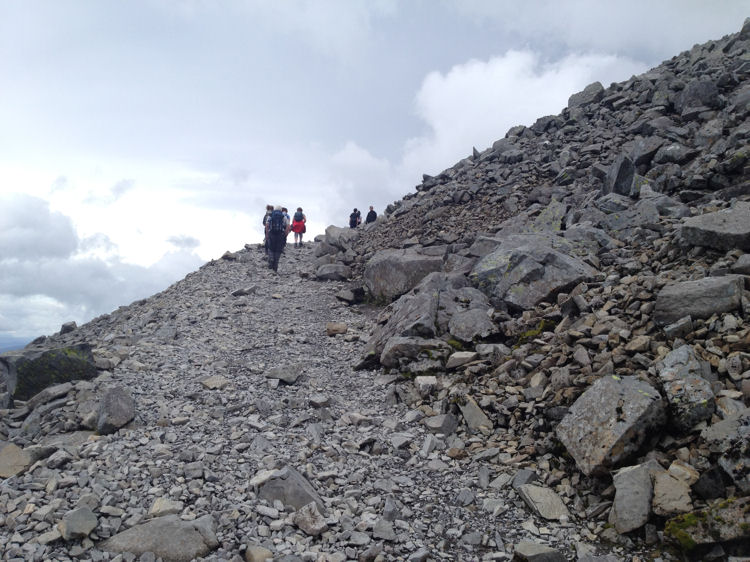 width="750" height="562">
Now a very rocky path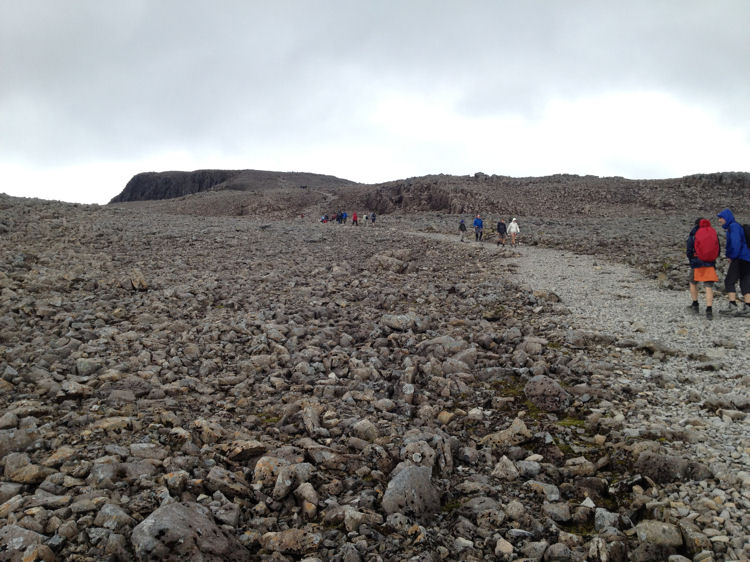 Still some way to go
Ben Nevis Summit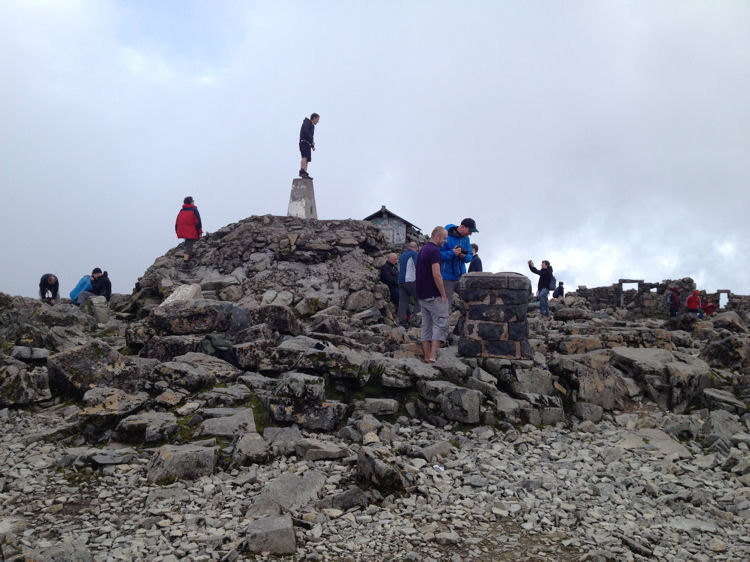 Ben Nevis summit (1344m) and triangulation station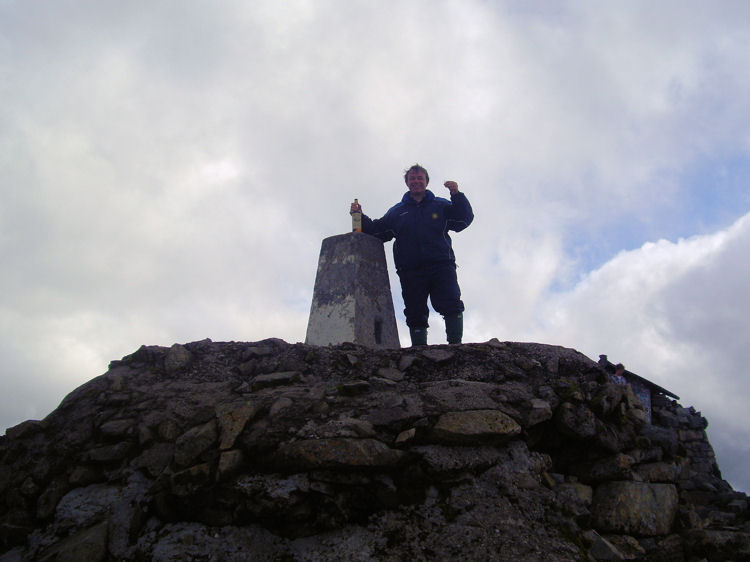 Neil at the Ben Nevis summit with Ben Nevis single malt whisky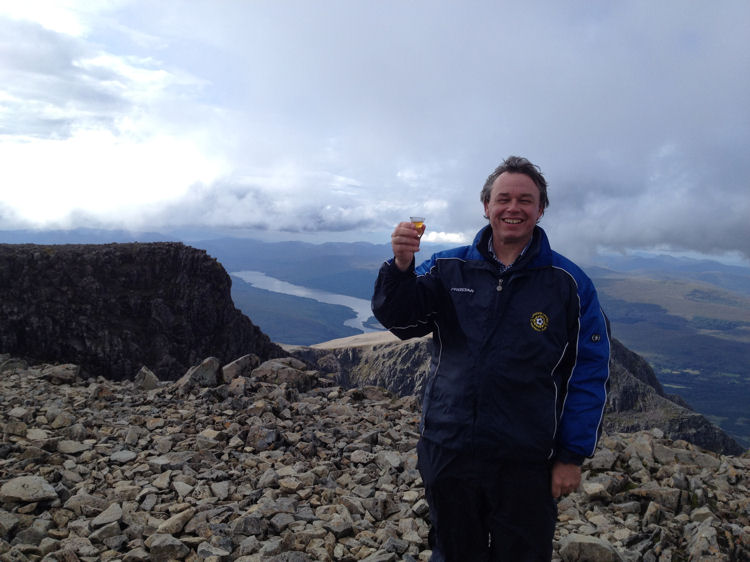 Neil at the Ben Nevis summit with Ben Nevis single malt whisky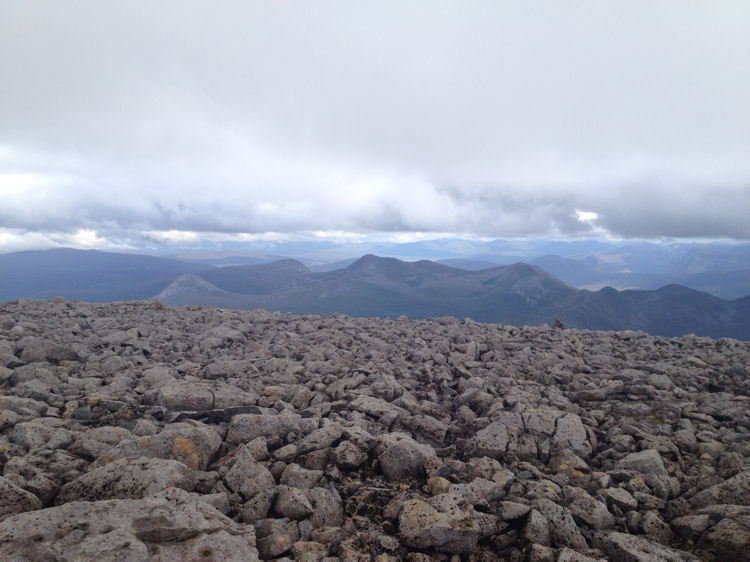 View from Ben Nevis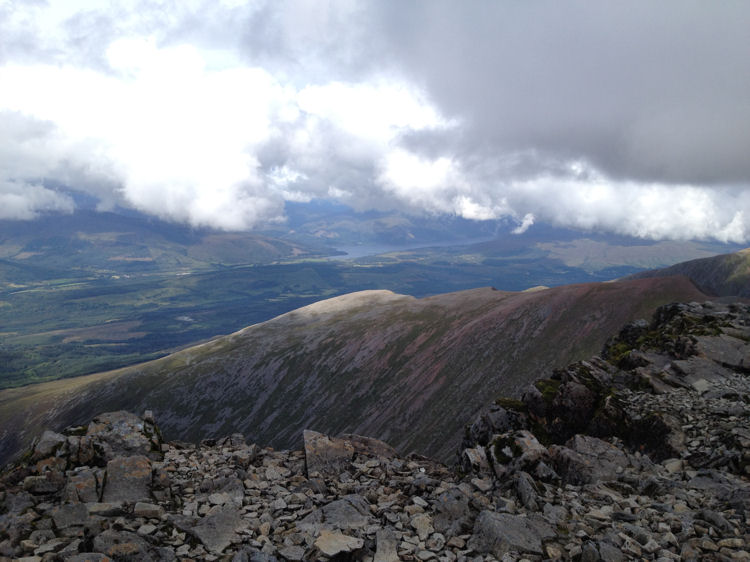 View from Ben Nevis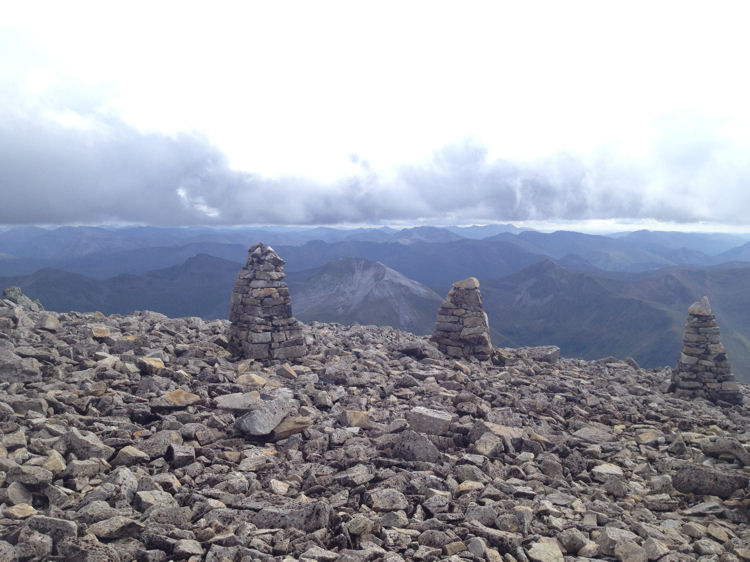 View from Ben Nevis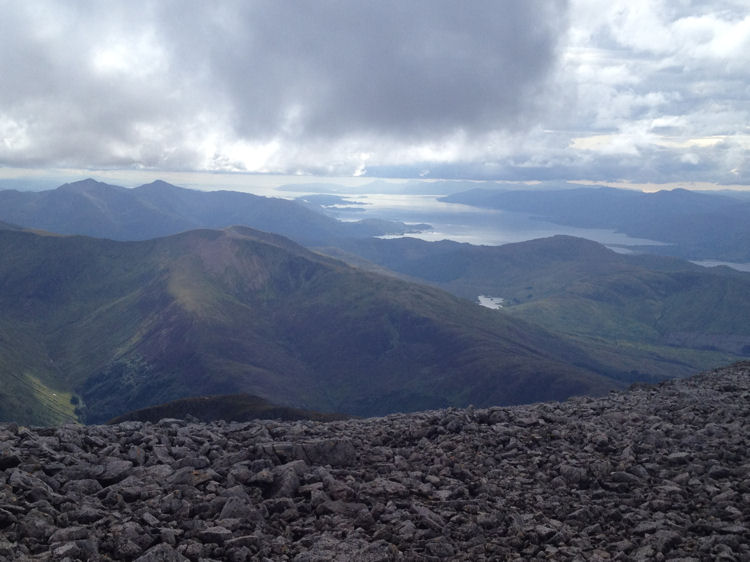 View from Ben Nevis

Glen Nevis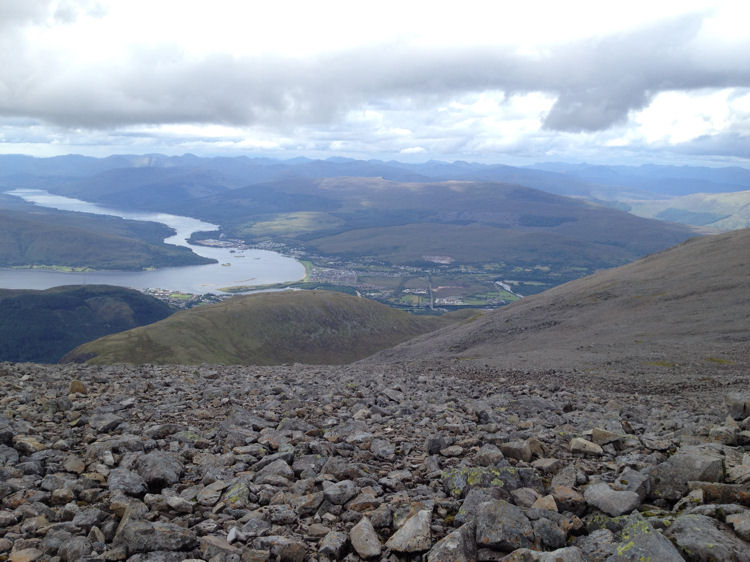 Corpach, Caol and Fort William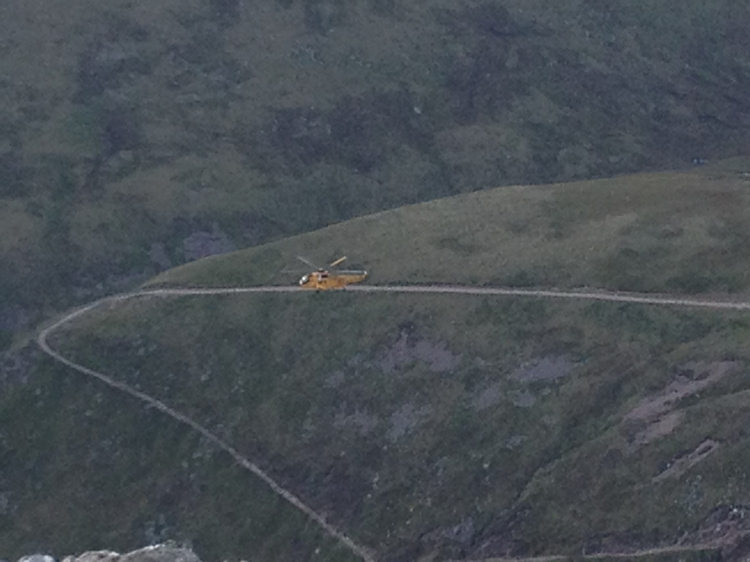 A rescue helicopter flying like a very slow wasp in the valley below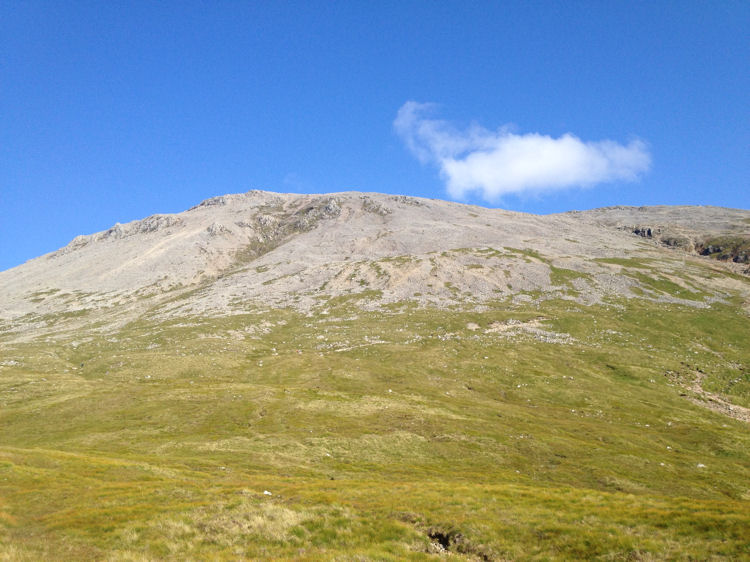 Sunshine on Ben Nevis on the way down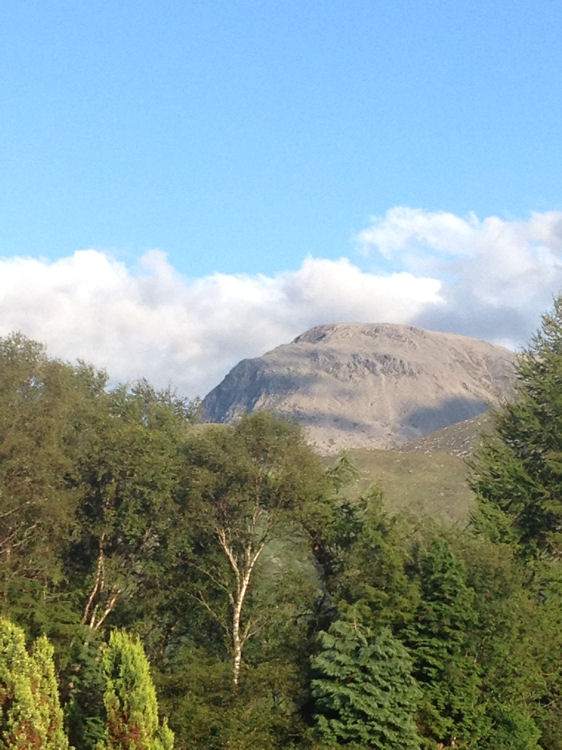 Ben Nevis from my cousin's front door in Inverlochy
---